Quick Tour around Mesagne
---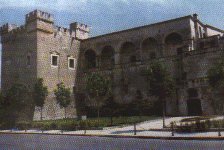 Il Castello - The Castle
The Castle has been first erected in 1062 by Roberto il Guiscardo;
it was then modified during Angioin period,
and reconstructed in 1430 by Giovanni Antonio Orsini del Balzo;
its present structure dates back to 1750, when it was last modified.

---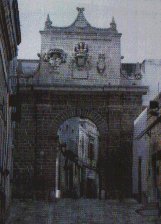 Porta Nuova - The New Gate
At first, the town had two gates: "La Porta Grande" (the big gate)
and "La Porta Piccola" (the small gate).
To help communications between the new suburb and the old town,
in 1605 "La Porta Nuova" has been erected.
---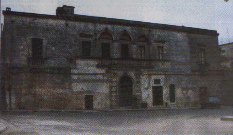 Piazza Orsini del Balzo - Orsini del Balzo's Square
Palazzo Cavaliere - Cavaliere's Palace
One of the biggest squares in Mesagne during Middle Age.
Orsini del Balzos were masters of Mesagne from 1380 to 1463.
---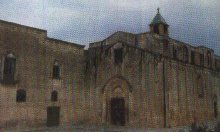 Chiesa del Carmine - Carmine's Church
Carmine's Church was constructed in 1305
on the remains of a 11th century chapel.
Near the church, a Carmelite cloister has been constructed in 1521.
---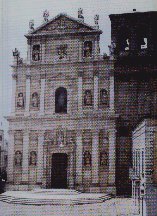 Chiesa Matrice - Mother Church
The "Chiesa Matrice" has been erected in 10th century,
reconstructed in a more sumptuous form in 1322, finished in 1660.
It has the shape of a Latin cross with one nave.
Inside there are "Adorazione dei Pastori" and
"Madonna del Carmine" pictures.
---